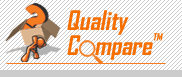 Call free 0800 612 6259
Removal tips
Hiring a professional removal company in Leeds can make things much easier and convenient for you. You won't have to be concerned about your possessions being damaged, for these removals companies in Leeds use the quality packing methods to keep them safe. Hiring a professional relocation company in Leeds will ensure that your possessions will arrive safe and secured, also they can relieve your burden regarding from packing and moving your items yourself.
Compare quotes from several moving companies in Leeds to get the best possible deal from the best possible removal company in Leeds. It will save you up to 30% on your moving costs. Simply fill in the removals-compare quote form to begin your selection. All of the relocation companies in Leeds know that they are up against each other which makes them very aware of the prices that they put forward.
Choose your removal company in Leeds and confirm your moving date and time at least 5 days in advance.
Moving guide – ask your moving company in Leeds to provide you with a moving guide. They are always very happy to send their representative to carry out a free no-obligation survey at your office or home.
Packing – If you have chosen to self-pack, it is a good idea to commence packing of non-essential items 14 days before your move day. Proper Packing is the most important thing that you the shipper can do to save time, money, and aggravation! Basically, use common sense when packing. Pack heavier things like books into smaller boxes, and pack lighter things in progressively larger boxes. Never make a box heavier than one person can handle.
Make sure you're insured – Most removals companies in Leeds will provide you with dedicated moving insurance against loss or breakages of your property while it's in transit. Make sure this is the case before booking anyone.
Negotiate on price – If you're comfortable negotiating the price, see if you can get any discounts from the removal company Leeds. Be aware that moving business or house at peak times, such as Saturdays and during school holidays, will be more expensive, as demand is usually very high at these times. If you can, try and arrange to move on a normal weekday when it might be cheaper and there may be more room for a discount.
Hazards should be noted ahead of time. You should advise your business mover or home mover of damaged or fragile furniture, weak or broken lift / stairs, or impediments which may affect the move.
Utilities. Your gas, Electric, water and telephone companies will all need to be informed of your move. It is a good idea to inform them of your removal day at least a week prior. They will then advise you as to taking relevant meter readings, or send a meter reader to your address on removal day.
Give the post office your new mailing address. You can also ask the post office to forward your mail to your new address.